Your Huffman Plumbing Professionals
We will be glad to answer your questions, feel free to use our online booking system to book an appointment. We look forward to working with you.
Huffman Plumbing You Can Count On
We've been offering excellent plumbing services throughout Huffman, TX, and the surrounding areas for many years! Our goal is to ensure all of your plumbing requirements are covered and you can rest assured that we will offer our affordable and prompt service whenever you need us. So if you need any plumbing service, whether you require service for your water heater, tankless water heater, drains, or faucets our plumbers are qualified for any plumbing services! 
Pillar Plumbing aims for excellence! Our plumbers are courteous, reliable, and friendly. Regardless of the time-of-day your plumbing problems arise you can call Pillar Plumbing and we will be happy to assist you. We thrive on satisfying all of our clients and are always happy to talk with potential customers to gain your trust and business. We have over 250 five star reviews, check them out for yourself! 
Our qualified Huffman, Texas plumbers are here to care for your plumbing issues, and we will handle all Huffman plumbing needs to get your house back to normal and running as smoothly as possible! We understand that plumbing issue can be a big stressed for homeowners but Pillar Plumbing can ease that stress! 
If you have water leakage in your business or home, it is essential to repair the leak immediately. Our trusted track record of providing excellent plumbing service results from years of expertise in the Huffman area. We have the right equipment and fast response time to manage any plumbing situation or emergency. We know it can be stressful; that is why we will offer the best solutions and arrive quickly! 
Feel free to browse our website to see more of what we can provide you, or book an appointment right now to solve any annoying plumbing and drainage problems!
Contact Our Plumbers Today and Get A Quote!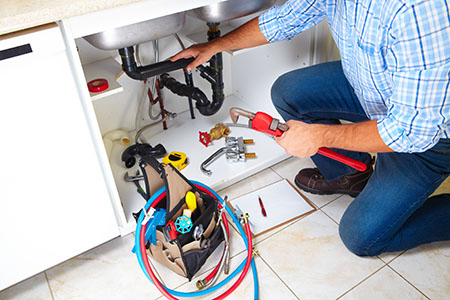 Each of our Huffman Texas plumbers has a wealth of expertise in residential, commercial, and industrial plumbing services in Huffman, TX. Our service crew are educated and certified and is continuously trained on better and improved procedures to satisfy every one of our customers. Being ready for any plumbing emergency is our strength. We know how to handle any issue that our customers have and assist quickly with any tense plumbing issue. Our plumbers are prepared to go the extra mile for our clients to ensure their satisfaction. Because we are firm believers in person-to-person connections, we place the most significant focus on consumer satisfaction. A great referral from a person is much more valuable than any television or radio advertisement!
We are the plumbers Huffman Texas has relied on for years because we offer outstanding plumbing services to businesses, families, and individuals throughout our community. As a leading area provider of sewer services, drain cleaning, and plumbing, we have become recognized as the most experienced, reliable, and professional company for commercial and residential jobs.
At Pillar Plumbing, we take satisfaction in providing our clients upfront transparent pricing to allow each customer to make the best decision for their home or business and we never have any hidden fees!
If you need a plumbing service within the Huffman, TX area, Pillar Plumbing is the plumbing company you have been looking for! We offer you the best options so you can rely on your plumbing to work smoothly!