We will be glad to answer your questions, feel free to ask a piece of information or a quotation. We are looking forward to work with you.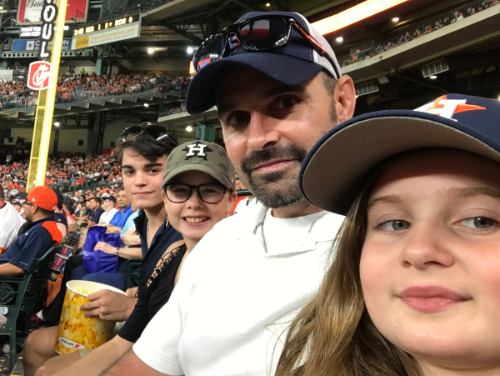 Pillar Plumbing is a Kingwood Plumbing Company that services commercial and residential plumbing in Kingwood and the surrounding areas. We are a veteran owned, 3rd generation business that was established in 1949. Pillar Plumbing is also a family owned company, so when you call for service you get the owner / master plumber that will personally take care of you and your family. We are a premier plumbing company that takes great pride in being the best plumbing company in Houston. Let us be the pillar you lean on for all your plumbing needs! Give us a call today!
Premier plumbing service
Upfront and fair pricing
Warranted work and products
100% satisfaction guarantee
Superior products, repairs and solutions to your plumbing demands
Insured, background checked, drug screened and licensed
Pillar Plumbing is a full service company with roots dating back to 1949. Founded by a WWII veteran, Lloyd Chaffee.

Lloyd completed his Navy enlistment after WWII and moved on to being a apprentice for the railroad in Niagara, NY. After a short tenure with the railroad Lloyd launched a hardware business in Greenwood, NY while simultaneously carrying mail for the USPS. Lloyd's wife Irene helped him to run the administrative part of the business, while he launched into plumbing and heating services for the community. Chaffee's Hardware continued to grow and serve as Lloyd and Irene raised their children (Duane and Gary) in the same small town of their hardware. Gary went on to complete a career in the military, while Duane pursued a mechanical engineering degree.
In the 1970's after graduating, Duane returned to Greenwood, NY and purchased Chaffee's Hardware from his father Lloyd. Now a 2nd generation business Duane and his wife Betsy owned and operated the business for many years to come. During that time of operation Duane was also a professor of HVAC and Plumbing at a local state college.
Over the years Lloyd and Duane still worked together on not only maintaining the hardware but also maintaining a successful plumbing and HVAC service company. In the 1990's Duane sold the hardware portion of the business but continued to operate the service side of things….
Fast forward to 2008 and Duane was retiring from the state college professor position, but continued the plumbing and HVAC services. At the same time his son in law (Dustin) had completed a tour in the military and was working on completing a degree in business. At this point Duane asked Dustin to assist in running service and install for all the plumbing and HVAC work that had been growing over the years. With plenty of time banked from his military career and still job searching the local area, Dustin agreed to assist.
Within months it was clear this was a career path Dustin loved! Duane was looking forward to retirement and wanted to ensure the business would not just dissolve. He offered the business to Dustin and from that point to 2018 the business operated as D&D HVAC and Plumbing.
During the time of ownership Dustin attained a master plumbing license in NY, multiple NATE certifications in HVAC, a master plumbing license in TX (his home state) and worked on growing the business for the next decade.
In 2018 Dustin moved back to his home state of TX with his wife Erin and 3 kids. They settled in Kingwood, TX and this began the next stage for the 3rd generation business that is now Pillar Plumbing.
When your plumbing doesn't work, you need plumbers you can believe in. Our team at Pillar Plumbing is prepared to help you get back to your home's comfort. We are recognized for offering outstanding customer service and creating lasting relationships with our valued customers. Our plumber's plan and repair are based on the highest business standards and comply with other local building codes. We take pleasure in both our expertise and the quality of service we offer our customers.
Pillar Plumbing provides high-quality and reliable solutions that keep our clients happy and satisfied. We do not merely make promises; we guarantee our work. Our team goes above and beyond to ensure that your plumbing system is fixed right the first time.
At Pillar Plumbing, we support our job by offering you a 100% satisfaction guarantee. Our warranties and guarantees are industry-leading since we care about helping clients restore their home's coziness. Our plumbers are helpful, drug-free, polite, clean, and experienced.

Our plumbers are good at their profession, though they continue taking education courses and regularly attending seminars to give you a much better service. Our plumber will inspect your issue, make an effort to describe the required repairs you need to have, and then ensure all installation and repairs are completed in a prompt manner.

Our plumbers are different since we do not merely supply you with the best services, though we provide you with peace of mind. We are a team you can count on!