We will be glad to answer your questions, after entering your information below pick your own booking time. We are looking forward to working with you.
PILLAR PLUMBING : THE BEST KINGWOOD PLUMBERS, ALSO SERVING ATASCOCITA & HUMBLE
Pillar Plumbing is a Kingwood plumbing company that is focused on providing premier residential and commercial plumbing service. We offer plumbing service for Kingwood, Humble, Atascocita and the surrounding communities. Pillar Plumbing is a 3rd generation plumbing company with an extensive level of experience and skill in all phases of plumbing. With our plumbing roots dating back to 1949, you get the benefit of expert plumbing passed down through family generations. Our goal is to set the standard for what plumbing service should be. When you need plumbing help with your home or business we guarantee to exceed your expectations!
What Makes Us The Best Plumbing Company in Kingwood?
We focus not just on the plumbing skills needed to diagnose and repair your plumbing projects, but also a focus on customer satisfaction. Need proof of who Pillar Plumbing is? Check out our over 250 Five star reviews! A brief search will highlight why Pillar Plumbing is the top rated plumber in Kingwood, Atascocita and Humble combined! It's not common to find a local plumber rated so high. So what is the secret? Our priorities are to treat each client like family, each home like our own and each job with perfection. Imagine calling a local plumber you can trust to do a clean job, a fair upfront price, offer a warranty (and stand behind it), communicate throughout the process and make your plumbing problems the most pleasant experience possible. That is our goal each and every time.
We are a family team of plumbers that live in Kingwood, Humble and Atascocita, we have a great foundation of knowledge of the various communities and home types along with the plumbing nuances that each can bring. With the various communities and home builders often times having a experienced local plumber is the key to saving time and money. Even better would be to hire the very best local plumber Pillar Plumbing.
Why is that important? When you call you deal with the owner, you get personal, professional plumbing service like you can't get anywhere else. All of our work is only completed with fair upfront pricing and backed by a great warranty. When you call most often the owner is personally involved in the planning, diagnosis, engineering, estimating and installation of your plumbing system. One thing that is certain about finding a great plumber is they can sometimes be very busy. It's a difficult balance to be able to juggle all of the local plumbing services we provide. Pillar Plumbing of Kingwood, Humble, Atascocita specializes in tankless water heaters, whole house water filtration, drains, drain cleaning, water lines, faucets, valves, toilets, disposals, tank style water heaters, gas lines, leak detection, sewer camera inspections, whole house repipes, shower valves, faucet repairs and more!
Like a pillar – you can rely on us. It is a privilege and honor to take care of your home and business!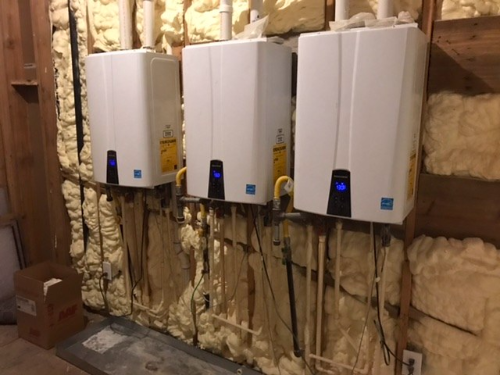 We offer only the best plumbing products and plumbing services to take care of you and your property. We cover all services and products in residential plumbing and commercial plumbing. Call today for exceptional service from only the best plumber in the Kingwood, Atascocita and Humble area. Want more verification? Check out my online reviews! 5 stars across the board, plus I have 3 independent background, license and insurance screenings that can give you peace of mind.
See our services offered link above or blog post for a continually updated space of products, services and projects. Did I mention that we also offer low cost plumbing estimates, no strings attached. When you book a job with us we do collect a service fee to come out and provide a estimate on your plumbing project. However if you hire us to do the job for you we can credit that fee back to you! We are continually improving as a plumbing company. Our goal is to refine the plumbing service process to make your experience as enjoyable as possible (when dealing with a plumbing problem that is). We offer online booking options, just click the book online green tab at the top of the page and pick a time and day that is convenient for your plumbing repair.
We also offer automated texts so you know when we are on the way and arrive. We make our plumbing services affordable and fair so we know the next time you need plumbing help you will call us! We also offer financing (with approved credit) on many plumbing replacements. We also accept all major credit cards for fast and convenient processing. We offer paperless invoicing and estimates for each plumbing job we complete.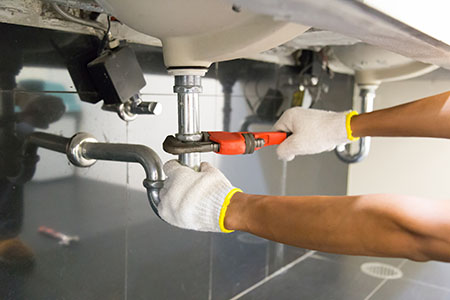 As a leading Kingwood plumbing business that includes a full lineup of providers for our commercial and residential clients, Pillar Plumbing uses qualified Kingwood plumbers who are skilled at quickly assessing and resolving plumbing issues from a simple drain clog to a complicated design and customized installation. In case you are searching for a dependable Kingwood plumbing service, you can rely on the pros at Pillar Plumbing to meet all your plumbing needs.
Experience and knowledge are the foundations of our business. We create long-term relationships with our clients, offer excellent customer care and prices that are affordable. We are devoted to providing you with the best plumbing experience, whether it is a minor or major plumbing concern. We recognize every single call as a compliment, since we know that our customers place their trust in us, so we don't take it for granted.
When you want a plumber, you want somebody competent to repair your plumbing problems (like drain clearing Kingwood, TX residents often need) quickly without costing you a lot of money in inappropriate labor or parts. Our Kingwood plumbers are have undergone the most extensive and intensive training in the area and are educated on the most advanced plumbing solutions to ensure that your plumbing issues are repaired as thoroughly and quickly as possible. If you are in need of drain clearing Kingwood, TX residents count on, look no further.
Our plumbers know how to do everything, from drain clearing Kingwood, TX residents are always looking for, to designing and installing a complete plumbing system for your business or home. Our plumbers are seasoned veterans of the trade, they are licensed in commercial and residential plumbing methods, and are always ahead of the curve when it comes to modifications of city and state plumbing guidelines. You can rest assured knowing our plumbing work is properly and legally installed correctly.
If you have a plumbing concern around Kingwood TX, make sure to get in touch with the region's most reputable plumbing service: Pillar Plumbing.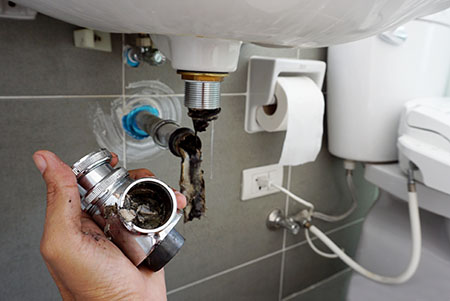 Scheduling a service with a plumber must be comfortable and straightforward. That is why we provide versatile, convenient appointment times so you may easily work around your daily routine! When you book an appointment with Pillar Plumbing, you will get a scheduled appointment window. And you can plan your day accordingly, and be confident knowing one of our highly educated and certified plumbers will appear promptly within that timeframe, completely prepared to give you a five star experience.
Looking for a plumber Kingwood TX residents can count on? Our professionals are friendly, experienced, and courteous, keeping your busy schedule in mind to guarantee that our plumbers turn up promptly and complete the task to satisfaction. We understand your time is valuable, and your days are demanding. That is why our plumbing services are offered around-the-clock, including evenings and weekends, for your optimal convenience.
Pillar Plumbing is satisfied to offer excellent services from our locally owned and operated plumbing company. We are proud to be the trusted company in our area and continuously strive to uphold that respect and reputation by delivering better quality plumbing services than anyone else in the area.
You know that our plumbers will exceed your expectations before, during, and after working on your home or business, and our customers love our transparent pricing which guarantees you will never run into additional, hidden costs.
Need a plumber Atascocita TX residents can rely on? We cover Atascocita as well in case you are in that city. To know more about our service, contact us now!
Great job by these guys. We brought in three plumbing companies to look at a problem we had with our upstairs toilet. One guy had no answer. One guy said he had an answer, made the quick fix and it didn't fix the problem. Pillar plumbing identified the issue, the owner called us after the evaluation to make sure we understood their solution and why. When we decided to go with them, they gave us a good price and came THE SAME DAY to install the new toilets. I waited for a month before writing this review to make sure everything was going smoothly after install and it is. Not a single issue and our problem was fixed. Great to have Pillar Plumbing in our circle of trust!
My husband and I cannot say enough good about Pillar Plumbing! Dustin was very responsive and professional! He is knowledgeable and a very down to earth guy who made us both very comfortable.
Dustin and Peter came out and replaced all our old galvanized piping and did an excellent job! It felt like they were family. The service, quality of the work and pricing exceeded our expectations. We would highly recommend Pillar Plumbing for any plumbing needs! God Bless them!
.
Thank You Dustin, Erin, Kyle & Duane for your professionalism, effective communications, exceptional services and kind hearts. We are forever grateful for your generosity and going above & beyond for our family's needs. We are fortunate to have y'all serve in our community and will be honored to highly recommend your family business to others.
Pillar Plumbing was a total life saver. They fixed numerous broken
pipes
after we'd been without water for over a week due to the winter storm. They were efficient, honest, and communicative, and had very fair prices. Would highly recommend.
I will be calling Pillar Plumbing from now on when I need plumbing service in Kingwood. We have used other plumbers in the past but the professionalism, customer service and honesty from Pillar Plumbing can not be beat! Big thanks to Dustin and the entire team at Pillar Plumbing for helping to keep things "flowing"!
5+ stars! Pillar plumbing is outstanding! Best plumber we've used hands down. Dustin and the guys installed a salt free water softener & filter system and replaced our old water heater with a tankless one. They were timely, professional, and treated our home like it was their own. The work was done exactly as explained in our initial visit for the price quoted. Quality was exceptional and the prices were the best we found. We highly recommend Pillar Plumbing to anyone in need of plumbing services. Like
I highly recommend Pillar Plumbing! They quickly and efficiently found my water leaks and clearly explained to me what they found and the cost as the visit progressed. I appreciate the excellent communication and knowing the cost and also seeing the busted pieces of copper pipes that they replaced! Pillar Plumbing is a family owned business and work well together as a team. I felt very comfortable with them in my home and feel they are ethical and honest.
If you're in the Kingwood area and have plumbing issues, I highly recommend Pillar Plumbing! Professional, prompt, friendly, high quality work at a fair price!
Very few plumbing companies can ensure superior quality, up-front pricing, insured, licensed plumbing contractors, and courteous assistance from uniformed professionals. And Pillar Plumbing is one of those few successful plumbing companies. Whether you are looking for drain cleaning, or are in need of a water heater The Woodlands TX residents can find suitable for their homes, Pillar Plumbing can handle it all! Our skilled plumbers are proficient and prepared with the best skills and tools required to achieve the best results.
Our only goal is to provide the highest degree of customer service. We give clear choices, a convenient process, and a courteous demeanor. We make your emergency a high priority for us, scheduling our service as fast as possible to resolve the issue immediately. Our plumbers will treat your house with consideration and respect, therefore we wipe our feet on mats and put on shoe covers before entering into your home. We will give you a fair assessment of your plumbing issues and the cost to deal with it. Our prices are upfront and flat-rate; therefore, you do not need to be concerned about inflating charges as the task goes on.
A fantastic Woodlands plumbing company not is not just about fixing the concern the right way the first time. It is about creating trust, about giving our clients the respect and courtesy they deserve. That is precisely where our plumbers excel. We listen carefully to one another and our clients, and we endeavor to appeal quickly to our customers' requirements with upfront commitments and open arms.
Our extensive plumbing experience leaves all other plumbers in the dust with our excess quality skill, customer service, and courtesy at an excellent price tag. Have you been looking for a plumber near me that you can believe in to correctly analyze your plumbing problems and rectify them the first time? Look no further than Pillar Plumbing. Our locally owned business will treat you like a part of the family, delivering exceptional service and great value for even the most complex plumbing projects. We are competent, trustworthy, and honor any price we quote you without any hidden costs or fees.
At Pillar Plumbing, your total satisfaction is our primary goal. We work hard to ensure that your requirements are met promptly and at the lowest price possible, and you know we will never sacrifice quality. You can depend on us as your licensed, bonded, and insured plumbing business to offer the perfect solutions for your business or home.
Nothing wears on homeowners like the thought of having to deal with plumbing problems. Water heaters in Humble need to be replaced from time to time, and Pillar Plumbing removes the strain and headache from you with our timely professional service. Our trusted plumbers Humble TX has come to love are among the most respected professionals in the country, our beloved customers know we are dedicated to excellent results and fantastic service. Our team ensures your home's plumbing challenges are resolved with long-lasting and functional solutions in everything we do.
Call the plumber Humble TX relies on to supply courteous, friendly, and affordable residential plumbing services. You can have complete peace of mind when you call us! We ensure quality with our work and go the extra mile to complete the job fast, so you can return to enjoying your house.
Contact Our Plumbers Today and Get A Quote!
One of the most worrisom things about hiring a plumber for repair work is the uncertainty of the cost. We've all heard it before, a plumber offers you a fantastic price up front but before you know it, you're having to stress about hidden costs, subcontracting fees, and any other unexpected expenses which raise up your original estimate.
We provide you with an authentic up-front assessment, and then inform you precisely what we can do and how much it will cost you. We do all this with no digging up your lawn or creating a mess! Additionally, that is where our thorough diagnosis is very advantageous: we reduce the "unforeseen" factors, which means you can rely on our quote remaining the same from the beginning of your services until our ultimate clean-up. We fix your issues and make it look like nobody was ever here.
If you are looking for a plumber The Woodlands TX can count on, just know that we focus on outstanding customer service, from our marked uniforms to our shoe coverings. It is the foundation of all things we do. From the second you call us to schedule a project, to the second we leave your house, you can count on courtesy, cleanliness, friendliness, and consistency!
Our customer care is exceptional: 
We leave your house cleaner than when we arrived

We treat you with respect.

We are ideal for emergency services.

We function around your schedule.

We provide upfront pricing.

Our customers are the key to our business' success.
We offer convenient services that will keep our clients satisfied and their plumbing systems running smoothly! We are referred to as the pleasant plumbers—a reputation we try to keep.
Plumbers are one of the essential contractors that you will have to employ for your property. Ensuring your home or office plumbing is operating efficiently and smoothly is vital to daily life. Do you ask yourself, "How do I choose the best plumber near me?" Well Pillar Plumbing makes it simple for you. By holding the title of the most respected professionals in our area and providing outstanding customer service, we provide unmatched quality in a pleasant, courteous manner.
When it relates to your plumbing, like the water heaters in Humble that often need repair or replacement, quality is crucial. One of the most excellent methods to ensure you get the quality you are searching for is getting the right expert. That is what you receive by using our Humble plumbing contractors.
When you call us, you will be confident knowing you are getting plumbing service from plumbers that understand how to fix your problems efficiently, with the minimum amount of money and time. Being licensed and insured is merely a tangible sign of the ability and insight we bring to our business. If you need a plumber Humble TX can rely on, just know we strive to provide our customers peace of mind by delivering the best-qualified plumbers to our clients with all of the required insurance and licensing! We have been fixing and installing plumbing systems for many years, and over time, we have grown in ability as plumbing jobs have grown in technology and complexity. It is a sizable part of why our customers continue trying to choose us for emergency fixes, general plumbing services, and annual maintenance!