We will be glad to answer your questions, feel free to use our online booking system to book an appointment. We look forward to working with you.

Sewer Machine, Drain Camera Inspection, Drain Jet, Drain Cleaning
Pillar Plumbing offers a wide spectrum of solutions for your drain system. We offer everything from sewer machine services (often referred to as a drain snake), camera inspection services, drain location, drain cleaning (with a sewer machine or turbo jet machine), drain treatments and more. No drain job is too big or too small for Pillar Plumbing to tackle. We are experienced and prepared to help your home or business with the best possible solution to your drainage system needs. We not only provide drain services, but also replace drains if necessary. We also install new drainage for remodels or construction. One thing is for sure, you want a licensed and qualified plumber to assist you in your homes plumbing systems. With Pillar Plumbing you get over a decade of experience with all the tools you need to get back up and running. Give us a call or email today! info@pillarplumbing.net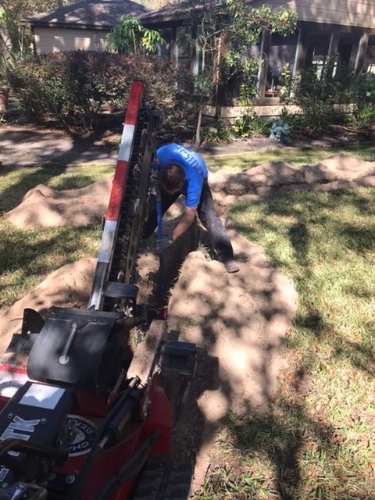 Pillar Plumbing is a full service plumbing company that specializes in drain and sewer repairs and replacements. A sewer line is the primary means of all plumbing drains exiting your home which leads to a city main line. Plumbing drainage systems are often taken for granted until problems arise! Overtime settling of earth, settling of the home, tree roots, or even faulty piping can lead to problems with your main sewer line. The technical term would be "building drain", but most homeowners would refer to this as a sewer or main drain line. Generally this is the main central drain that all other drains in the whole entire system lead into which then leads outside of the home. Not always but most often the clean out is installed within a few feet of the home. This clean out is for the purpose of cleaning and inspecting the drain if needed. We specialize in repairing and replacing drain and sewer lines. This is certainly a job you want to hire a qualified plumber for! It is not a cheap undertaking and you certainly don't want to have to pay for it twice! We back all of our sewer and drain services with a warranty, pull necessary permits, coordinate for city inspections, inform 811, and make sure your new drain and sewer lines have appropriate clean outs, and are properly pitched the entire way out! Before we backfill we also make sure the pipe is properly supported to avoid any sagging in the future. A sag in the line will create what is also known as a "belly", although a belly in the line isn't great, it's not as bad as a break or root intrusion. You can still lead to many long-term problems with your sewer system. When flowing water hits a pocket of standing water i.e. a belly, it tends to be a point for back ups and slow drainage. If you are having trouble with your sewer drain line or would like to have an inspection for peace of mind, call Pillar Plumbing today at 713-425-4185 or book online. As always we offer competitive pricing, provide a warranty for all of our work and also have some excellent financing options to help pay for large expenses overtime with small monthly payments. You can have a brand new sewer line, gas or water main line for as little as $100 a month. (Depending upon length, depth and complexity of the job)
The Company that Handles the Sewers of Kingwood
Pillar Plumbing is a next-generation company with many years of experience and remarkable growth, and we treat our customers like family. We understand your fixtures and plumbing system are necessary to the all-around health of your house. Therefore, we try our best to present you with unparalleled sewer line repair and assessment services. In a nutshell, we understand our craft, and genuinely care about your plumbing needs and concerns.
Professional sewer repairs are  essential to maintaining your plumbing system and ensuring it is excellent working order. Getting educated about signs you need sewer repair is essential to keeping a healthy, hygienic existing sewer system. A sewer that is damaged can have all kinds of harmful consequences, including:
a foul smell arising from drains in the home

water damage on the framework of your home

a damaged sewer pipe that can cause a backflow of sewage into sinks, toilets, baths, and showers

leaking water all over your yard or driveway

chance of catching diseases due to exposure to viruses and bacteria in the wastewater

infestations of mice, rats, roaches, and other vermin because of the sewage
When you are looking for a company that handles sewer for Kingwood and employs the most excellent contractors, then Pillar Plumbing is the one you are looking for. You can rest easy knowing you are getting most reliable and affordable sewer repair service in your area when you hire us. Pillar Plumbing has over 250 five star reviews, check them out! 
Hydrostatic Drain Testing and Camera Inspections
Pillar Plumbing is a full service plumbing company that serves the North East Houston area. We are based out of Kingwood but cover Atascocita, Humble, Spring, Huffman and all surrounding areas!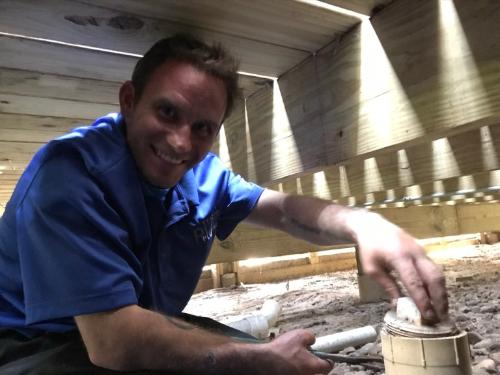 We are proud to announce additional services that are critical to understanding the integrity of your drainage system. Of all the plumbing expenses you may encounter replacement and repairs of your drains can often be the most expensive. A hydrostatic test of your drainage system is a comprehensive test that will indicate if there is a existing break or leak within the plumbing under your slab. This coupled with a camera inspection is a great way of ensuring your sewer lines are intact and working as designed. Please call Pillar Plumbing today if you are in need of any type of drain services, drain cleaning, camera inspections, location equipment for breaks and problem areas, hydrostatic testing and more.
Contact Our Plumbers Today and Get A Quote!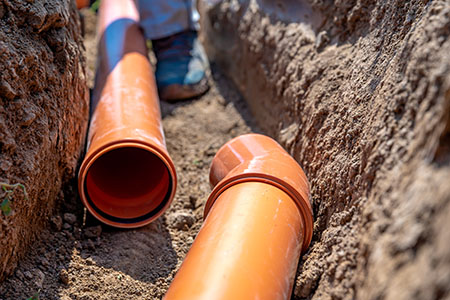 When you pick Pillar Plumbing, you are selecting a top-rated commercial and non-commercial plumbing service. Every day, we strive to enhance our services even more! That is why all of our plumbers are incredibly educated and experienced.
At Pillar Plumbing, we are not just another plumbing company—we are a family. For many years, we have helped homeowners provide quick, efficient plumbing products, top-quality craftsmanship, and customer service, which just cannot be beaten. Our business-leading methods and a team of highly qualified plumbing specialists set a new standard for non-commercial plumbing throughout the area.
What set our Kingwood plumbers apart from others?
We know that the majority of plumbing problems are urgent. When working with an unexpected water heater problem, burst pipe, or a clogged drain, we know you want a specialized plumbing service fast.
What to expect whenever you hire Pillar Plumbing:
Fast response time to all inquiries and calls

Fast & efficient service from a courteous team member

Affordable prices

Highly educated plumbers that are pre-screened, fully licensed, bonded, and insured

Satisfaction Guaranteed on all job projects
We only use the best specialists in the market, and whenever you call one of our plumbers, you can be confident you are getting the best service. Regardless of how large the project, we accomplish it correctly the first time. We hold ourselves to the highest standards. Pillar Plumbing has over 250 five star reviews, check them out and see for yourself why our customs think we are the best!