We will be glad to answer your questions, feel free to use our online booking system to book an appointment. We look forward to working with you.
When you become a homeowner, the unfortunate fact is, sooner or later, you are likely to end up in a situation in which you will need expert plumbing services. When you are confronted with a plumbing emergency, regardless of how big or how little, you require reliable plumbers you can trust! Thankfully Pillar Plumbing is here to provide you an exceptional service here in Spring, TX. 
Our plumber in Spring TX strives every day to keep our reputation as the best plumbing contractor you will find in Spring, TX and the surrounding areas. Our expert plumbers in Spring TX are devoted to offering services you can depend on at a cost you can afford. We gladly show up when you request us and provide same-day appointments and emergency services. Our skilled and licensed plumbers are trained to solve every kind of plumbing issue, no matter what size. Whether you want your drain repaired, water heater replaced, or gas line installed, our professional and friendly team has you covered. We understand you have many choices when choosing a plumbing contractor; that is why we strive to give you the best plumbing service that is second to none.
We know how stressful it is to have a plumbing issue, which is unavoidable. You must look for a reliable and affordable plumbing company that will respond to you when you needed them the most. At Pillar Plumbing, once we receive your call, our plumber in Spring TX will react fast and arrived at your house to solve the issue. 
Contact Our Plumbers Today and Get A Quote!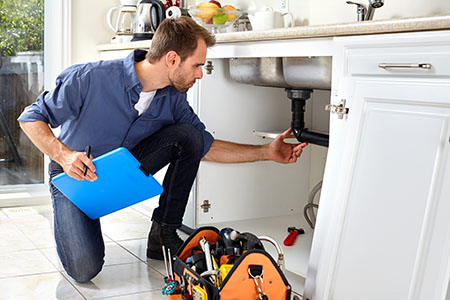 While DIY projects are an enjoyable way to do things and cut costs, never try plumbing work independently. An exceptionally educated plumber is familiar with the do's and don'ts of plumbing catastrophes, so they understand how to stay away from creating additional damage, helping you save money and time. At Pillar Plumbing, we are your insured, licensed, and experienced plumbing contractors Spring TX counts on for all plumbing needs.
Our plumber Spring Texas needs is focused on offering competitive pricing and high-quality service for plumbing and drain services in Spring TX. Our expert technicians deliver great attention-to-detail to address your plumbing problems and maintain your pipes in proper working order.
It might be tempting to try a DIY project, but it is essential to recognize when to call the professionals to save your time and stay away from common mistakes that can make a little task rather costly. So call the expert plumber Spring Texas depends on to handle the job for you!
With many years of experience, competent plumbing contractors Spring TX desires, and quality services, we are there if you need us the most. Whether it is a simple problem with plumbing Spring TX commonly experiences,  like a clogged toilet or another plumbing emergency, you can rely on us to supply you with personalized solutions that will not break the bank.
Are you experiencing a plumbing issue? Our professional plumber Spring TX loves will be here to assist! From toilet problems to clogged drains to broken pipes, our highly qualified team has the skills, tools, and experience to complete the job, and we are dedicated to achieving customer satisfaction. Regardless of the plumbing service you need, we will make sure to respond promptly, show up on time, and finish the project to your specifications.
Our objective is to deliver non-commercial plumbing services to Spring TX and the surrounding areas tailored to each house's unique needs. We can recommend your options, help you select the most advantageous materials for your home, and discuss your installation, repair, replacement, and maintenance requirements.
If you need plumbing Spring TX loves, call us because we value your time and your business. With an insightful team of plumbers on your edge, it is simple to defeat major plumbing issues without paying a lot.
When you communicate with us, we will quickly send licensed and skilled Spring TX plumbers for your home. All of our trucks are inventoried daily with all of the plumbing equipment required to finish the job correctly the first time. We speak with our plumbing teams constantly and deploy them immediately to your home whenever you call us to resolve some plumbing problem.
Regardless of how big or small your plumbing issues are, our plumbers are here from the start until we have completed the job correctly.
Contact Our Plumbers Today and Get A Quote!
Water Heater Repair Spring TX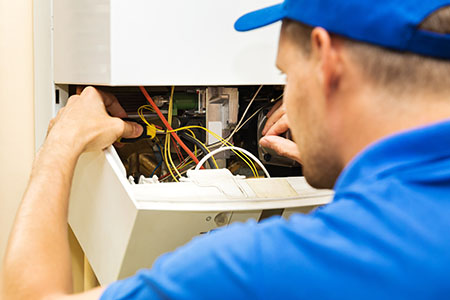 There are not many more frustrating situations than when you are enjoying a hot shower, then suddenly your water heater stops working. Don't let cold water catch you unexpectedly. Like any other appliances, water heaters require regular maintenance. At Pillar Plumbing, our competent technicians provide extensive repair services for your water heater needs. 
At Pillar Plumbing, we are proud to provide water heater repair Spring TX residents need, designed to help you save money and time. Regardless of the type, age, or brand of your water heater, our team can repair and maintain it. Our local plumbing contractors Spring TX trusts daily are qualified for gasoline, electrical, and tankless water heater maintenance and repair.
With time, water heaters suffer from sediment build-up, which can harm the tank. To take out these sediment deposits, we will drain and clean your tank. Some DIYers can achieve this themselves, though we suggest that a professional do this particular task to stay away from some possible problems. In case you identify rust or metal in your tank's clean water, call us immediately. 
Water heaters do not stop providing hot water when they're wearing out. Some other symptoms can imply it is time for a fix. Looking at your water heater's performance can help us detect and repair minor issues before it turns into a huge one!
Signs that there is something wrong with your water heater:
Tapping sounds

Water leaks

Problems with water temperature

If it shuts off

Operating constantly

High energy costs triggered by an inefficient heater

Gas leaks
Clogged drains are smelly and lead to bigger plumbing issues if left ignored. Our team is prepared to help clear all of drains around your home and offer a plumbing checkup to avoid future problems.
For reliable, friendly, trustworthy, and professional drain cleaning services throughout Spring TX, Pillar Plumbing will be here to serve you. Our plumbing contractors Spring TX residents rely on focus on clearing clogged drains skillfully and quickly. Our years of business expertise in commercial and residential plumbing industry is the reason for our enthusiasm for offering better customer care. Each of our qualified, bonded, and insured experts understand that clogged drains can occur at any time; therefore, we can provide the comprehensive drain cleaning Spring TX needs to fit anybody's schedule.
We ensure your system is running correctly with our drain cleaning and sewer assessment. Here at Pillar Plumbing, we provide the best drain cleaning solutions and check around your office or home to ensure that there is zero possibility of harming the computer, house, and environment.
We use Hydro-jetting to clean your drains effectively. This system is used to eliminate debris like grease and solids in the stormwater and sewer lines. However, if you see continued problems with your plumbing process, low water pressure, or clogged drains, this might suggest a more significant issue. Trust our experts to maintain the overall health of your drains.
Our track record of reliability and integrity is unparalleled in the plumbing business. Call us now and get a free estimate with our drain cleaning services.