We will be glad to answer your questions, feel free to use our online booking system to book an appointment. We look forward to working with you.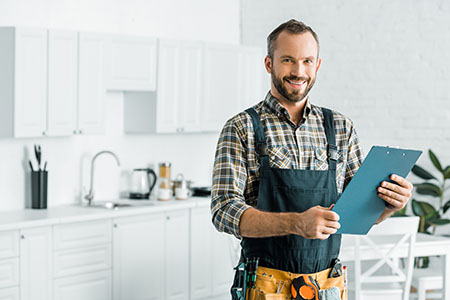 Have you been searching for a great plumber within Kingwood or the surrounding areas? If so, Pillar Plumbing is the one to call. Pillar Plumbing is a premier plumbing business based in the Kingwood area, and we offer top-quality plumbing services. We pride ourselves on getting to the cutting edge of technology and eco-friendly plumbing solutions. We are a locally owned company with many years of combined expertise, committed to our clients and the surrounding community.
Plumbing is one of the systems vital to your home or business. If you wait too long to handle some plumbing issues, the harm to your home could be terrible. Thankfully, our Kingwood plumbers offer a broad range of plumbing products in Kingwood and the surrounding areas that will help you stay away from a disaster. If you see any signs of plumbing issues, it is better to seek help quickly to remedy the issue before it can worsen.
For many years, our plumbers Kingwood TX residents have relied on have supplied the best plumbing services in the area. We pride ourselves on providing high-quality professional services at reasonable rates. Rest assured that our plumbers are honest, experienced, and professional.
Here are several signs that you need professional plumbing maintenance:
Strange sounds emanating from drains, toilets, pipes, and more

Water stains and other noticeable water damage

Moisture in cracks or walls in the foundation

Drains that are slow to empty or don't drain

Frequent and recurring clogs, or clogs in multiple areas

Obvious sewage or sewage odors backups

A lack of hot water inside your home
At Pillar Plumbing, our residential Kingwood plumber team offers a complete range of plumbing repair services. Our plumber techs use the most advanced, cutting-edge tools and methods to provide you with the best service possible.
Contact Our Plumbers Today and Get A Quote!
We have built our reputation on integrity and honesty—we will not suggest a replacement if less costly repairs are achievable. At Pillar Plumbing, we understand that each situation differs. Our competent plumber Kingwood TX professionals have worked with homeowners over the years and leave them satisfied with our work. We are always on time, reputable, and give upfront pricing, so you will never be shocked by hidden costs.
With our professional Kingwood plumber team, we commit to providing our clients with outstanding plumbing service that comes with excellent customer support—creating a good reputation based on integrity, honesty, and old-fashioned values. We are well equipped to deal with some plumbing needs—from drain cleaning to toilet repair, water heater set up, and more.
We exceed our customers' expectations with every task we take on—regardless of how straightforward or complicated. Our plumbers oversee the company's daily activities, providing top-quality products and assistance that you can trust.
We appreciate your time. That is why our plumbing company provides a 100% client satisfaction guarantee. We are sure that you will be satisfied with our business, our service, and our reasonable prices. Our plumbing team of highly qualified experts will keep your home completely clean with state-of-the-art tools and methods to perform your service. Our telephone lines are wide open so that you can rest assured that you can get the plumbing assistance you need when you want it.
Do not attempt to restore, replace, and install broken or faulty plumbing systems on your own. Hire the best plumbers Kingwood has to offer to look after your needs! We can detect the cause of the issues fast. We offer upfront pricing and money-saving offers and courses to keep more cash in your pockets.
Big or small, Pillar Plumbing manages it all! We strive to handle every task with the highest degree of excellence. Our Kingwood plumbing business has eliminated many plumbing headaches through the residential property services we provide. When you need a plumbing replacement, repair, or routine maintenance, or even a whole new installation, we are the plumbers Kingwood residents choose to call, and we support the outstanding work we do for our clients. 
Pillar Plumbing fulfills all of your commercial and residential plumbing needs. Our service management team is prescreened and skilled to the highest industry standards. All of our expert plumbing specialists pass regular drug tests and background checks.
Whether you want a simple plumbing repair, or wish to set up brand new fixtures and pipes on your new home, you can depend on our company's experts to manage any plumbing job.
Do not take risks by doing plumbing work by yourself. Our licensed plumbers Kingwood TX can rely on are prepared to set up your new tub, shower, toilet, or faucet. You can have the brand new plumbing your house deserves with the company you can rely on.