Fixtures and Additional Services
We will be glad to answer your questions, after entering your information below pick your own booking time. We are looking forward to working with you.
Radiant Heat, Hydronic Heat and Boilers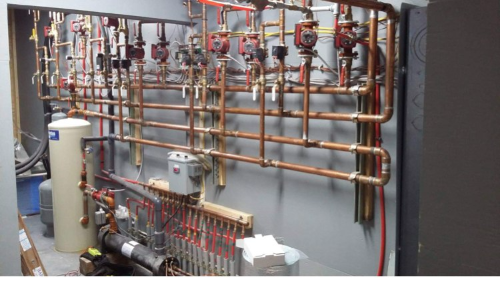 Pillar Plumbing of Kingwood, TX is a full service plumbing company with specialized training and experience in radiant and hydronic heating. What is radiant heat you ask? This is a method of heating commonly used throughout the world. In a nutshell radiant heat is essential utilizing hot water and piping to heat your home. There are significant benefits to radiant heat over conventional forms of heating. In Texas many homes and businesses are heated with furnaces that heat the air. This can lead to hot and cold imbalances, gusts of air movement, greater circulation of dust and airborne illness and lack of efficiency. Radiant heat is the same type of heat as standing in the sunlight. In terms of comfort and efficiency radiant heat is the best. Radiant heat is really only one form of hydronic heating. There are various ways of heating a home or business utilizing a boiler or water heating piece of equipment. With extensive knowledge in zoning, controls, radiant and hydronic heating – call Pillar Plumbing today to see how we can help you!
Toilet Problems or Repairs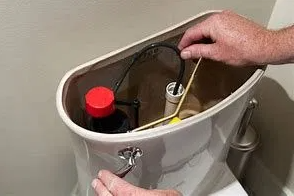 Every home and business regardless of age or use will encounter problems with their toilets. If you have lived in Kingwood long enough, then you know some toilet issues are related to drain problems or water quality problems. Please see our other pages that address those issues separately, click this link our services.
However your toilet may be causing you discomfort for completely separate reasons. Like anything in regular use parts fail! Gaskets, floats, linkages, water levels, valves and etc. begin to fail with use. Pillar Plumbing can address all of your toilet issues! With a brief inspection and perhaps test with can identify the repair of replacement solutions that are best for you. A toilet in itself is a pretty simple device – however if you are not familiar on how to repair, adjust and diagnose – DIY work can lead to significant problems.
Why do toilets begin to leak? Why do toilets not flush? Why do toilets keep running? Why do toilets not fill properly? There is a great explanation to each of these questions. If your in the Kingwood area and need toilet service give Pillar Plumbing a call today!
Toilets: Pressure Assist, Power Flush, and Flush Valves
There are many types of toilets on the market and knowing how to repair, maintain and replace the various types of commodes takes a experienced plumbing company. When discussing pressure assist toilets or sometimes referred to as power flush it's important to note these are most common in commercial plumbing installations. Primarily they are designed to have a more powerful flush cycle to handle public use. Many residential toilets are simply gravity flush type toilets. This doesn't mean you can have one or the other in your home or business. The decision on what toilet is best will ultimately come down to the use, preference and serviceability. One great feature of commercial flush valve type toilets is the ease of repair. A flush valve style toilets lacks some of the parts that can fail in traditional residential toilets. Ie a flush valve toilet has a flush valve with trip lever. This is a pretty simple design, this lacks flappers, fill valves, tank bolts, tank seals and over flow tubes. A simpler design and ease of serviceability makes for a great alternative for public use. As seen in the top picture – the difference in pressure assist and gravity flush toilets. A flush valve style toilet is seen in the picture below. Contrarily a pressure assist is a bit of a hybrid toilet between flush valve and gravity flush toilet types. A pressure assist toilet utilizes water pressure that builds within a specialized flush mechanism and then releases that pressure upon flush. This makes for a very strong flush cycle while keeping in normal aesthetics for residential toilets. Regardless of your use or preference, Pillar Plumbing is well versed in the numerous toilet repairs and replacement options available. Please call us today so that we can assist you in solving your toilet problems.
Contact Our Plumbers Today and Get A Quote!
Toilet Repair Versus Replacement
Every property relies heavily on the proper operation of their toilet. Now a toilet may have various names such as a water closet, commode or etc. however they in similar fashion. Residential toilets use tanks with a gravity flush system, even some commercial applications use those. Additionally commercial will often rely on a pressure assisted system. Regardless of the style of flushing mechanism all components of a toilet or exposed to the water quality in our area. Especially speaking of the chlorine and its impact upon the plumbing system seals, gaskets and etc.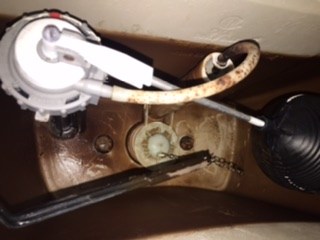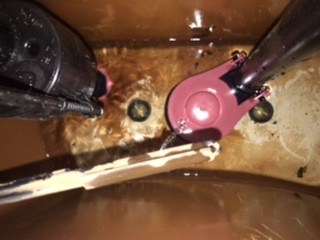 As you can clearly see in the photo gallery above, This toilet was leaking into the clients home and was in desperate need of a rebuild. It is inevitable that overtime (generally 5 to 10 year period) your Toilets will also need some kind of repair. Depending on the quality of toilet in your property sometimes just replacing it makes sense. Repairing is often more economical however it does not make a lot of sense to repair a poor flushing toilet. Perhaps when you're home was built they selected good plumbing fixtures that will stand the test of time, however I often find that homes Are built with contractor grade fixtures.
On a final note there are times that rebuilding a toilet may prevent external water leaks and internal water waste, However it will not improve the flush which is sometimes hindered overtime due to scale buildup within the neck of the toilet. This can be determined with a simple flush test. Finally, I would not recommend having this service completed by someone without the proper experience. It is very easy to crack porcelain on the toilet or over tighten to the point that a crack will occur in a short amount of time. Finally, I would not recommend having this service completed by someone without the proper experience. It is very easy to crack porcelain on the toilet or over tighten to the point that a crack will occur in a short amount of time. This can lead to significant water damage within your property. Regardless of your situation don't allow the leaking toilets to destroy your property or the internal leaks to rapidly increase your water bill. Pillar Plumbing specializes in toilet repairs and replacements and can provide you with multiple great options that suit your budget.
Garden Tubs, Jet Tubs, Air Tubs, Walk-in Tubs and More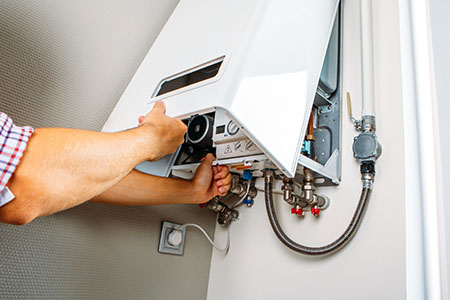 Are you looking for a full service plumbing company in the Kingwood area to take care of your bathtub or similar plumbing issue? Pillar Plumbing has many years of experience in tub repairs and replacement. In recent years a onslaught of bathtub technology has emerged, everything from walk-in tubs, jet tubs, tubs with air bubbles, blue tooth and traditional garden tubs. Pillar Plumbing has serviced and installed them all. With so many different options, features and benefits make sure to consult a experienced plumbing company to help you with your plumbing needs. What are some of the considerations that go into repairing or replacing your tub? Water supply demands and capacity is one primary point to consider. You will want to ensure the water lines and hot water system are sized to adequately fill your tub. The last thing you want is a lukewarm tub experience! What else should be considered in the tub planning or repair stage? Adequate drainage and accessibility. Many of the new free standing tubs are plumbed with flexible slip joint connections. If not properly planned not only can your tub drain be the source of a serious leak, but also future service with out accessibility can be a disaster! It seems like common sense to install a plumbing fixture in such a way that future plumbing repairs are easy to tackle. Unfortunately that is not often the case with tubs in particular. Many builders do a great job of making things look good, just fail to include proper emergency shut off valves, access doors and etc. Although not often considered, power is also a primary thing to consider with the many tub technologies. If you are in need of any sort of bathtub repair or replacement please call Pillar Plumbing, we are a residential and commercial plumbing company located in Kingwood.
Whole Home Repipe | Kingwood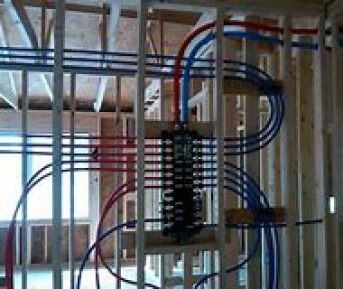 Are you tired of the problems from your homes water lines? Leaking, low water pressure and poor water quality? Let us help you! Pillar Plumbing specializes in whole home repipes. A repipe takes careful planning and precision. We take pride in repiping your home using minimally invasive tactics to keep your home looking beautiful. What are the benefits of a house repipe? The primary advantage is having new, clean piping to provide greater pressure, flow and water quality. How much does a repipe in Kingwood cost? The answer to this question is based upon a in home analysis (complexity of fixture location, accessibility of lines, # of stories in home or business, etc.) A Pillar Plumbing repipe is backed with a solid market leading warranty and top notch craftsmanship! We offer easy payment methods and financing to ease the economics of this investment. Many homes in Kingwood have galvanized or cpvc piping, this piping has a shelf life and will eventually lead to potentially large property damage issues. Eliminate the risks, poor pressure, dirty water, low flow and headache. Contact us today for your free estimate!
Gas Pipe Installation and Repair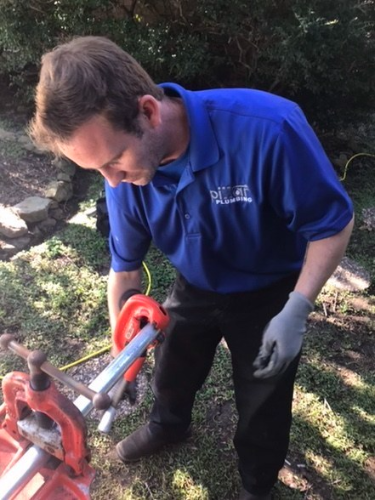 We are experts in gas line installations, sizing and repairs. All of our work is completed to code, permitted and inspected (if required) and completely pressure and leak tested. We provide gas line projects for kitchen ranges, dryers, fireplaces and even outside fire pits. We provide gas line projects for kitchen ranges, dryers, fireplaces and even outside fire pits. If it's a gas appliance new or old we can help! Call today to schedule your gas line repair or installation. You can even conveniently book online!
Do You Need To Repipe Your Home or Business?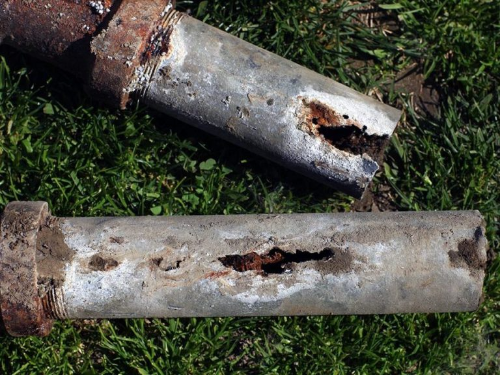 One of the most significant plumbing upgrades you can make to your property is a repipe. The question is what is a repipe and how do I know if I need one? The answer to this is somewhat subjective depending upon your budget and overall maintenance mindset (proactive or reactive).
To begin – do you need a repipe? For many homes built in the 40s through 70s galvanized piping was used. Regardless of the current issues you may or may not be having with water leaks or rust stains, all galvanized piping has a life span. What that life spans is varies based on the quality of the pipe and quality of the install. If you happen to own a home or business in Kingwood, or the surrounding Houston area….. you may have galvanized pipes in your home and be due for a home repipe.
Galvanized piping is not the only type of waterline that may be susceptible to failure and thereby a candidate for repipe. Various other forms of piping can also cause long term head aches and possibly properly damage. The other 3 most common are CPVC, PVC and type M copper. All three of these types of pipe can fail due to poor quality, poor workmanship, improper use and exposure to elements.
The beginning signs of needing a repipe are pin hole leaks in pipes, water stains on finished interior areas, discolored water and plugging aerators (faucet screens). However you may be of the mindset that you don't want to wait for problems to occur, rather address it on your terms and schedule.
Pillar Plumbing specializes in whole home repipes and would be glad to assist you in the process. A few things that distinguish Pillar Plumbing's repipes are: We are licensed, background checked, drug screened, insured, use minimally invasive routing techniques, provide superior warranties and offer 0% financing on most projects! Give us a call today for a in home consultation!
Kitchen Faucet Repair or Replacement?
Are you having trouble with your kitchen faucet? Is your kitchen faucet dripping, leaking or not functioning properly? As frustrating as that may sound, the good news is Pillar Plumbing can help you! We are a plumbing company in Kingwood that specializes in all types of fixture and faucet repair or replacement.
Before calling consider a few thoughts about your kitchen faucet. Are you considering a faucet repair? If so are parts readily available? Many manufacturers have lifetime parts warranties. This is great news as a home or business owner. The only shortfall to faucet parts is are they accessible and how long will it take to get the warranted parts? If time is not a primary concern faucet repair is a very great solution.
When is it a good time to upgrade your kitchen faucet and forgo the repair option? That is really a question based on your own preference. If the faucet is a easily repairable model with parts that are plentiful it makes sense to make the repair! However is you're dealing with a kitchen or lavatory faucet that is over 6 years old it may be time to consider upgrading.
Faucet technology has advanced greatly in the last few years! There are kitchen faucets with touch technology, gooseneck style necks, numerous spray patters, pull down heads, three hole, single hole and many more features. A kitchen faucet is a personal choice in terms of finish and style, regardless of the features and style that you are looking for – Pillar Plumbing can help!
Garbage Disposal Replacement and Repair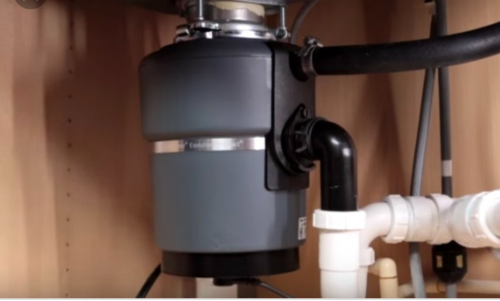 Garbage disposals are one of those everyday luxuries we tend to take for granted. Disposals do a large amount of work year round. Continuously grinding up food and washing it down the drain. Over time the internal components begin to wear and the metal begins to deteriorate. Then the disposal starts leaking into the cabinet and floor below. Or the garbage disposal simply no longer works and only makes a strange humming noise when turned on. Unfortunately for most disposal problems repair is not a option, Most often replacement is the only alternative. Garbage disposals come in a variety of sizes (1/3, 1/2, 3/4, & 1 HP) are most common sizes. Depending upon your needs and use will determine what disposal is best suited for you. Do you cook a lot? Do you have a large family? What size do you currently have? What kind of warranty are you interested in? These are just some of the things to consider when dealing with a disposal replacement or upgrade. Regardless of the size of disposal you choose to have, make sure it is a solid brand that is stainless and has auto reverse options. The stainless design will help to ensure it lasts longer and the auto reverse will help to avoid jams or other stuck items. Let Pillar Plumbing in Kingwood address your garbage disposal needs, give us a call today!